'The Bachelorette': Does Hannah Brown Want to Get Engaged at the End of Her Season?
Hannah Brown is filming her season of The Bachelorette, and it's too early to get any spoilers on the ending. However, the former beauty pageant contestant has talked about how she hopes her season will end. Does she want to get engaged? Here is everything you need to know.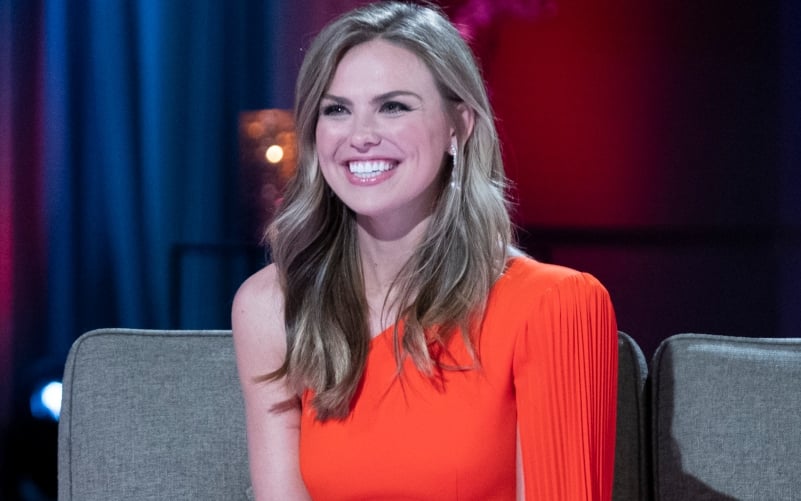 Hannah Brown said she fell in love with the process of being on The Bachelor
Before it was announced that Brown would be the next star, she was asked whether she'd take on the role. She revealed why she would return.
"I came into this experience freaking out and terrified," Brown told Extra. "I thought, 'What am I getting into, I don't know if I'm ready for this.' I came out of this, now, a completely different person, but completely myself… I'm so in love with this process and how it works. I think you can fall in love with somebody… even though I didn't find my person… It was great for me, so I would love to have that opportunity if it is for me."
Caelynn Miller-Keyes said Hannah Brown has been ready to get married in the past
View this post on Instagram
I am overwhelmed right now. I am so grateful to Colton for not just listening, but hearing me. I am grateful to everyone at the Bachelor for allowing me to share my story in the way I wanted, and on my own terms. Most of all, I am truly grateful for everyone who has sent me messages telling me their stories of fear, bravery and strength. The world can be a really dark place sometimes, but these survivors who stand up and speak their truth, they remind me that there is good and light and that everything is not broken.
A post shared by Caelynn Miller-Keyes (@caelynnmillerkeyes) on
Caelynn Miller-Keyes and Hannah Brown were good friends in the past. Miller-Keyes revealed how Brown was when it came to dating before the show.
"There was a time when Hannah and I were really close, and I was dating a guy that I thought I was gonna get engaged to, and we broke up, [and] she was talking me through that," Miller-Keyes told Us Weekly. "And she talked about her breakup and how she was gonna get engaged, and if she was at that place a year ago, I feel even [more] strongly that she's there more so now."
What has Brown said about how she wants to end her season?
She wants to get married
There have been different kinds of endings to The Bachelor and The Bachelorette. Underwood's season ended him with leaving with Randolph just dating instead of getting engaged. Brown revealed that she's open to getting engaged.
Ellen DeGeneres asked Brown if she was looking for a husband. "Absolutely!" she answered. "Oh, I'm so ready." When DeGeneres mentioned that she is 24 years old she said, "I know I'm young but I would not have gone on this show if I haven't really thought about what was at the end of this."
What is she looking for in a husband? "Gotta be good looking, hey!" answered the beauty pageant contestant. "But just a good human, good heart, kind, strong, but ultimately I want at the end of this to know they know me."
She added, "And know every part of me and not just some version of myself that I like packaged together and was like 'do you like this?' And I think I've done that in the past but the good and the bad and I want that in return."
So this new season of The Bachelorette could end with an engagement. Fans will have to wait to find out.
Read more: 'The Bachelor': Which Girls Can We Expect to See on 'Bachelor in Paradise.'
Check out The Cheat Sheet on Facebook!
Source: Read Full Article