'Virgin River': Martin Henderson Hinted That Season 4 Is Coming Soon
Virgin River follows the romance between Mel Monroe (Alexandra Breckenridge) and Jack Sheridan (Martin Henderson). Mel moved from Los Angeles to Virgin River for a fresh start. Though she was looking to move forward in her life, the nurse didn't expect to fall for the retired Marine and the owner of Jack's bar.
Now that filming for season 4 has wrapped, Henderson just gave fans a major hint that new episodes are coming soon.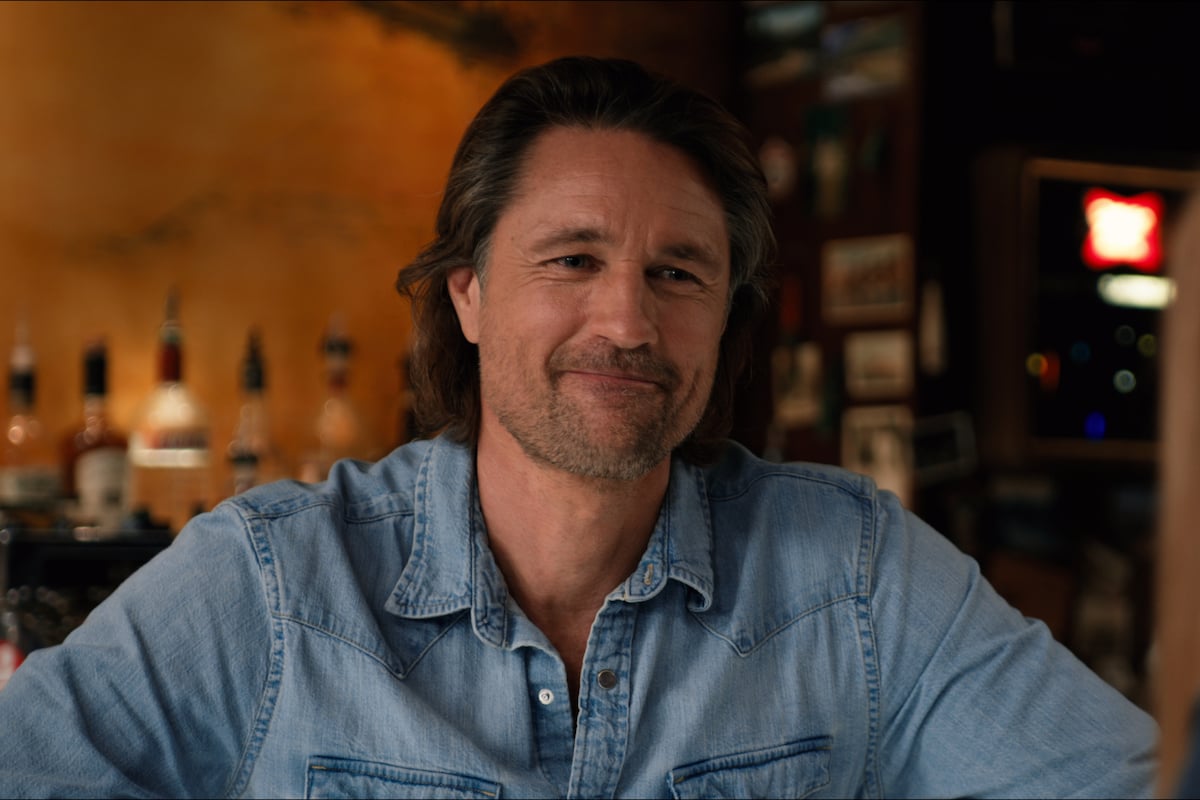 What will 'Virgin River' Season 4 be about?
Though Netflix has not released an official release date, we do have some major details about what we can expect from season 4.
Brady (Ben Hollingsworth) was arrested for shooting Jack at the end of season 3. However, fans aren't so convinced that the former Marine pulled the trigger. It looks like we will find out in season 4. "If we get the actual reveal [in season 4], it would detail more of how this all was intertwined," Virgin River showrunner Sue Tenney told Us Weekly. "The webbing of that story goes all the way back to the first season, so it's a connective tissue that goes through four seasons."
There is also the question of Mel's pregnancy and if she and Jack's relationship will be able to weather that storm. "That's something that we won't answer until we get to the end of — if we get — a season 4," Tenney explained.
Thankfully, Annette O'Toole who portrays Hope McCrea on the series returns in season 4 of Virgin River.
"We do move ahead," Tenney said. "To us, it's the recovery and what she's dealing with — a traumatic brain injury. Doc (Tim Matheson), like Jack, is dedicated and is not going to move off of that dedication," she explains. "But the more fun relationship is the one between Muriel (Teryl Rothery) and Hope. It starts as very antagonistic. [But] in the slow burn category, you'll see moments coming up that are going to open up that relationship. [It's] fun taking enemies and making them friendly."
Here's to hoping that Charmaine will finally have those babies as well.
Martin Henderson hinted that season 4 is coming soon
Thankfully, Netflix has renewed Virgin River through season 5. We also know that filming for season 4 has been wrapped so the episodes are in post-production. Luckily, Henderson hinted that season 4 would be coming soon. Sharing an image of himself in the voiceover booth doing some audio for the new episodes, he captioned the Instagram photo, "Back at work…getting season 4 good and ready for consumption."
'Virgin River' Season 5 has been delayed
As thrilled as we are about Virgin River Season 4 dropping this year, season 5 has been delayed. "Season five, we were supposed to start in March," Breckenridge revealed on an Instagram Live via Express. "But we've been pushed so… I don't know. I don't know man. I'm hoping that maybe we'll start in the summer. It would be nice to film in Vancouver in the summer rather than the winter."
Hopefully, filming will only be delayed about a month or two.
Source: Read Full Article