New York City shooting: Gunman pretends to work on car, shoots man in the head multiple times in ambush attack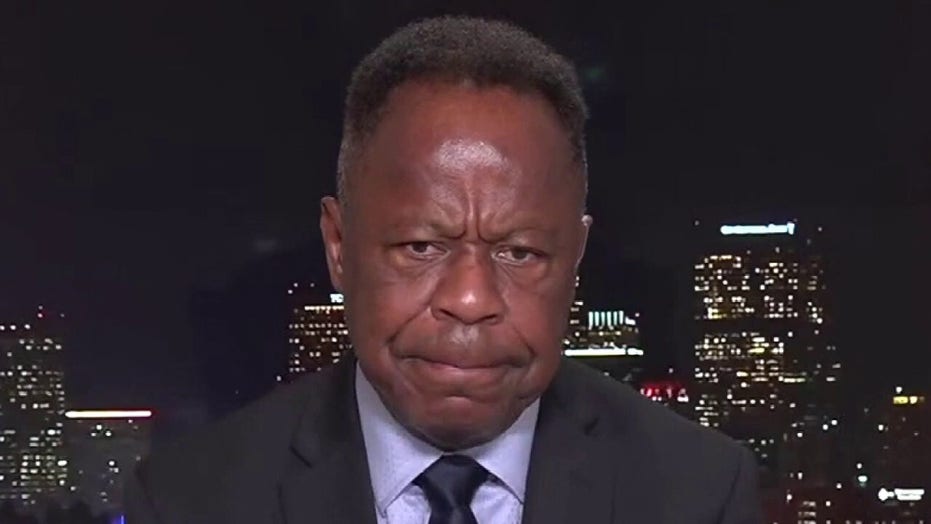 Leo Terrell on NYC crime surge, Harris' 'dangerous' Christmas shopping comment
Fox News contributor Leo Terrell sounds off on New York City's criminal justice politics and Vice President Kamala Harris calling on Americans to buy Christmas presents early because of global supply chain issues.
The NYPD released grisly surveillance video on Thursday that shows a suspect pretending to work on his car on a Queens street before ambushing a man and killing him with multiple shots to the head.
The victim, 46-year-old Jermaine Dixon, walked across the street on Monday morning and opened the driver's side door of an SUV when the suspect started running toward him.
Seconds later, the gunman fired multiple shots at Dixon from close range. Dixon was pronounced deceased at the scene.
WARNING: GRAPHIC CONTENT
The NYPD described the suspect as "a dark-skinned male, last seen wearing a black hat, a face mask and black clothing." He fled the scene in a white Nissan sedan.
Police were also investigating whether the gunman was disguised as a Hasidic man, according to the New York Post.
Source: Read Full Article