Sarah Everard's Tragic Death Reveals a Greater Culture of Police Violence Against Women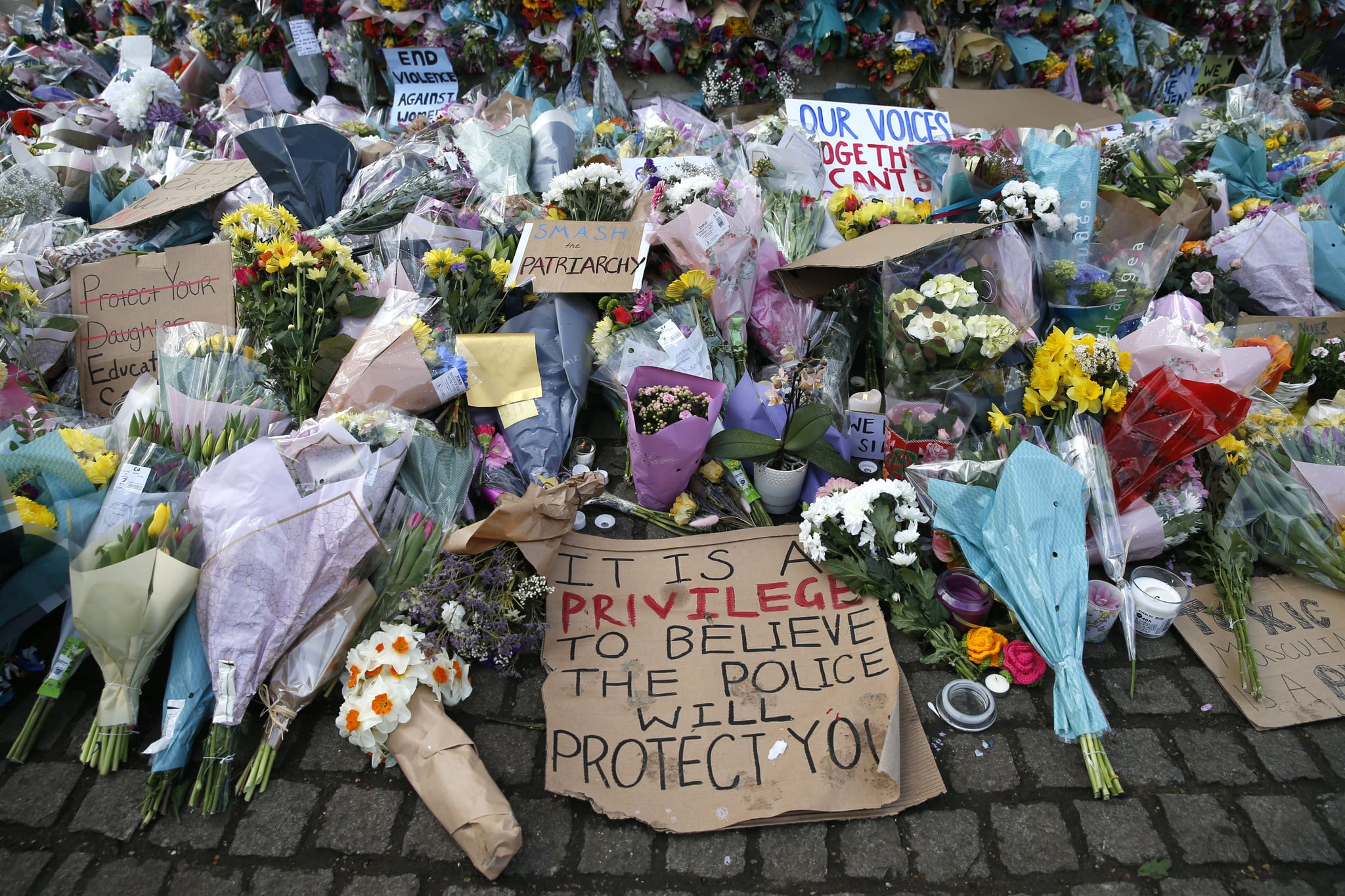 Following the death of Sarah Everard, who was allegedly kidnapped and killed by London police officer Wayne Couzens while walking home one night in early March, crowds gathered to mourn their collective loss and protest the circumstances of her death. However, the vigil was quickly disrupted by (mostly male) police officers, who targeted women demonstrators, forcefully and aggressively arresting them under the guise of public safety.
Everard's death reignited conversation about the culture of day-to-day violence women face everywhere — in the streets, in our own homes, and even at the hands of police. One in five women is a survivor of rape, and a 2018 survey found that 81 percent of women have faced some form of sexual harassment. Everard's death and the violence demonstrated by police officers against mourners gathered to honor her further highlights an unsettling truth: Not only do police officers often fail to keep women safe, but in many cases, they're the perpetrators of violence against them. Black women and other women of color are even more likely to face violence from law enforcement. Everard's death comes just one year after American police officers shot and killed Breonna Taylor, a young Black woman from Louisville, KY.
Days after police brutality sparked chaos at the vigil for Everard, The Times reported that plain-clothes police officers will patrol London bars and clubs when they reopen to "protect" women from violence. This initiative isn't just insensitive following Everard's murder, allegedly by an officer — in light of what we know about the prevalence of acts of violence against women by police officers, it's counterproductive and potentially dangerous. Women's fear of reporting the violence they face to police is rooted in the devastating reality that doing so could place them at further risk.
In recent years, several police officers in Arizona, Georgia, Maryland, Kansas and other states have been exposed and placed on leave or fired for stalking local women. Just last year, parents of Lauren McCluskey — a woman in Utah who was denied a restraining order from her ex-boyfriend, who later killed her — filed a lawsuit against police officers, alleging the officers had shared nude photos of McCluskey. And, in Oklahoma, officer Daniel Holtzclaw was imprisoned for stalking and sexually assaulting more than a dozen Black women from 2013 to 2014.
Source: Read Full Article